Lorna Ramsay
Hi! I am Lorna Ramsay, Keller Williams Realty Metropolitan and I look forward to working with you during your move to Houston. I am a recipient of the Keller Williams Regional & International Recognition. As well, during my first 18 months working with many buyers, sellers and leases, I won additional Keller Williams Company Awards.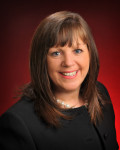 My family and I were relocated to Houston in 2003 with the Hess Corporation from London. I am originally from Aberdeen, Scotland. I have lived the expat life personally for many years previous to becoming a local after receiving our Green Card. I have managed my own leases, purchases and the building of my own homes. I have personal experience and expertise gained from helping hundreds of clients from around the world with their Houston living situations. From a personal perspective, I understand the need to establish an honest and trusting working relationship with direct, clear communication with my clients.
Moving to Houston was a challenge. I remember those days like they were yesterday. I had to help my children find their way through International and public schools as well as Universities in the U.S.For that reason, I began a group called Wednesday Coffee eight years ago with the intention of making the transition to Houston for people just a little easier
You may be reading this as you are preparing to embark on your latest adventure. I know how stressful leaving your family and friends can be. I know the challenge of arriving in a strange city and trying to buy or lease a home using a different method.  I value your time and ease, so I work quickly and take your transactions very seriously. The communication process and working with one Agent is very important to me because I can help you to maintain your confidence and peace of mind.Our process includes use of today's technology so that can communicate with the use of Skype before you arrive. This way, we will be able to maintain a clear and precise understanding of the goals to be achieved before you even get here.
Thank you for trusting me to help make the challenges in expat life just a little easier.
Homes sold
Recommendations
About Houston (like the website)
As a Real Estate Relocation Specialist I know and understand the Houston area very well. Houston is the 4th largest City in the US and it is known for its great social and International culture is truly a great city to live, play and work in. As one of the Nation's hidden jewels our dynamic city offers everything from affordable homes, great shopping malls, world class education and amazing customer service.